The AMD Ryzen 5 3600 has proven to be a popular choice since it was released. As far as CPU cores go, it's one of the standouts on the market.
It's easy to see why people have been attracted to it. If you're putting together a gaming PC, then it's certainly worth considering.
How does it stack up against the competition? Is it worth the price? We've dug deep into CPU and some of its competition to let you know if it's worth your money. Any good AMD Ryzen 5 3600 review should.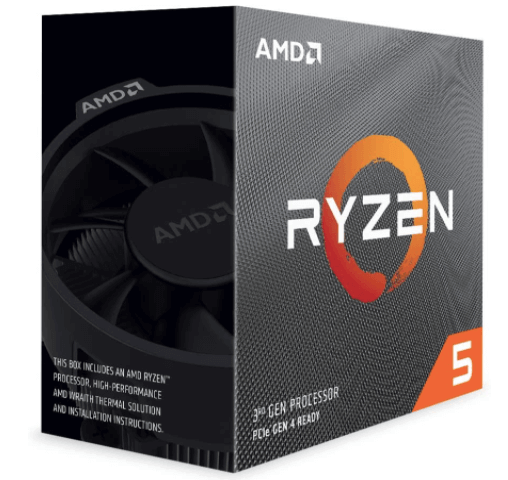 Alongside some decent overclocking capabilities, it has a great memory compatibility, an attractive cache performance, and a decent maximum supported frequency based on several factors.
That's on top of a range of multiple other benefits to take advantage of, such as its clock speeds. We've been impressed by the Ryzen 5 3600, and we're sure you're going to be, too.
There are a few reasons why you should. The fact that it's quite the upgrade from previous gen models and offers a higher performance is only the tip of the iceberg.
Its gaming performance will be quite attractive, alongside multiple other aspects of the CPU. If coupled with a few other parts, it'll be more than worth getting.
How Does The Ryzen 5 3600 Stack Up Against The Competition?
Table could not be displayed.
Also, do check this video to know why the Ryzen 5 3600 is a sweet spot and why everyone is buying and preferring the same over other CPU's.
AMD Ryzen 5 3600 Review: Everything You Need To Know
When you're considering any CPU, you'll need to know a few things before making your decision. You'll have to make sure that it suits your needs.
You'll have to focus specifically on what you need for your setup. Its gaming performance, slightly lower clock speeds, and other factors will play a role in this.
When it comes to the Ryzen 5 series, you shouldn't be disappointed. With a discrete graphics card, among multiple other features, there's more than enough to draw your attention.
Compared to alternatives, the Ryzen 5 3600 stands out in several ways.
Features and Chipsets
When jumping from one series to the next, many people expect relatively minor improvements. Ryzen 5 2600 owners may have expected this with the 3600.
That's because the jump from 1600 to 2600 wasn't too large. While that's the case for many aspects between the Ryzen 5 3600 and its predecessor, there are some large leaps in other areas.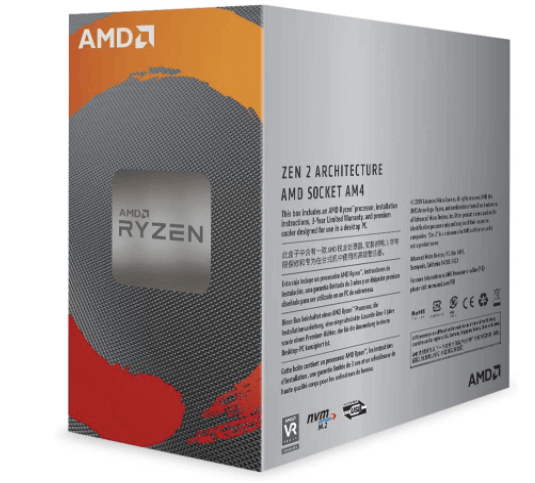 With AMD's Zen 2 technology, you can expect quite an improvement from the previous generation. Not only will clock speeds be much better, but the processor will be more efficient.
You can also expect a boost in instructions per clock. The Ryzen 5 3600 takes multiple leaps while still sharing relatively similar architecture with previous generations.
Then there's the X570 chipset. This not only offers PCIe 4.0 as standard, but you can expect several benefits because of this.
Perhaps the most notable include an increased bandwidth and compatibility with new graphics cards. If you're a Navi fan, then this should be appealing.
You can also take advantage of older motherboards with the Ryzen 5 range. That's quite helpful if you're working on a limited budget.
You can add this to your PC rig without having to upgrade the motherboard at the same time.
Price and Availability
The Ryzen 5 3600 is one of the more affordable processors that you can pick up. It is recommended that you buy it along with the Wraith Stealth cooler.
That's much more low-cost than many of its alternatives. Many of these wouldn't even come with Wraith Stealth; the fact that this is included for a low cost should be quite appealing.
That doesn't mean that you'll have to get this, although Wraith Stealth could be appropriate if you're gaming. If you don't want this, then the Ryzen 5 3600 is even cheaper.
That puts it in the same price range as multiple other options. The key difference here is that it provides more features than its alternative.
You get quite a lot for your money. That makes it much better value than many competitors. If you're gaming-focused and have a tight budget, then this will come more than recommended.
It's also widely available, with the likes of Amazon and other online platforms offering it. You should also find it in most PC-focused retailers.
There shouldn't be anything getting in the way of you building a high-quality and affordable gaming rig.
Performance
If you were to compare the Ryzen 5 to pricier kits, you mightn't notice much of a difference. They offer nearly the same performance and could appear physically identical.
It can compete with even the Intel Core i7-8700K in this department. As we mentioned above, however, it's much more affordable than many alternatives.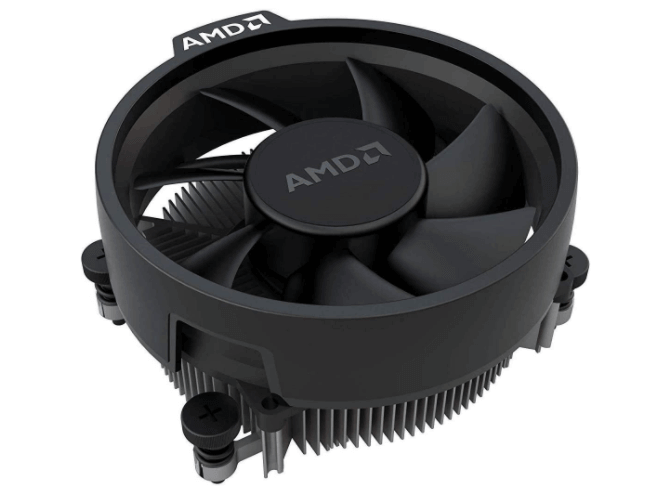 It's one of the best value options you can get, especially when it comes to performance. While there is a six core processor here, it mightn't feel like it.
Instead, it could feel like it falls a little short with this. That's only when compared to a few specific models.
With many options in its price range, though, it should feel as though it has a bit of a kick. The Ryzen 5 3600 is more of a performance standout when you consider its price range.
That doesn't mean that it's the best 'cheap' processor. Far from it; 'cheap' wouldn't be the best description for this, as many options cost much lower.
Instead, it's one of the more affordable options that offers a surprisingly decent amount of power and performance. While it has its limitations, these aren't as restrictive as comparable options.
The Ryzen 5 3600 is one of the more efficient ones that you can pick up. That's primarily because of a few shifts in technology. The use of a 7nm processor, for instance, boosts efficiency enormously.
Where the tech really shows off, however, is with gaming. There's relatively little that this processor can't handle.
In some cases, it can outperform some of the more expensive options. While you wouldn't guess this from the Ryzen 5 3600's price, it's certainly an attractive feature.
If you're building a gaming-focused rig, then this could be one of the most appealing options.
Ryzen 5 3600 Review: FAQs
When you're considering the Ryzen 5 3600, you'll have quite a few questions. Compatibility with Intel processors, whether it supports memory overclocking, or its single core performance will all be on your mind.
That's the case with many people considering any CPU cores. A few questions are repeatedly brought up. That's especially true with the Ryzen 5 3600.
The company's unrestrained feature sets can be quite attractive. That'll only be beneficial if you're able to use it, however.
You'll need to make sure that the CPU is right for you. You'll likely have a few particular questions on your mind.
Is the AMD Ryzen 5 3600 a good processor?
You could end up using the Ryzen 5 3600 for several things. While that could include gaming, you might simply want an ultra-powerful rig.
You'll need to know that the processor you pick up can handle whatever you throw at it. Versatility, adaptability, and reliability will all play large roles in this.
You can expect the Ryzen 5 to match up to your expectations with all of these. Alongside being a high-quality processor, you'll get official support and multiple other features.
You wouldn't get many of these with other options, unless you go with a much more expensive counterpart. Its direct competition in its price range, however, doesn't seem to match up to this.
That gives the processor a lot of uncontested value. It's greatly improved on previous generations, making it a more than recommended purchase for many people.
Is the AMD Ryzen 5 3600 a good processor for gaming?
Most of us will want to get a gaming-focused processor. You'll likely be in the same position. While multiple options can be recommended, some outperform the others.
There shouldn't be much to worry about with the Ryzen 5 3600. It's one of the better processors currently on the market.
Since being released, it's been consistently rated highly by reviewers. Once you get your hands on it, you'll see why.
It's worth noting that there could be several options that are much better recommended. You'll more than likely have to pay significantly more for these, however.
If your budget is relatively tight – or you need to pick up a few things for your setup – then the Ryzen 5 3600 could be the perfect option.
It also offers a decent upgrade path. That could be appealing if you're on a budget now but know you'll have more to spend on your setup in the future.
As a result, this AMD offering could be more than worth it.
Why is the Ryzen 5 3600 so popular?
While someone's rationale for buying the Ryzen 5 3600 can vary, there are multiple reasons why it's so popular. The brand behind the CPU is one of the more notable.
AMD has proven itself as a reliable and high-quality manufacturer in the past. That's led to it gaining quite a following.
Many of the company's customers have proven loyal over the past few years; they'll always buy from the brand. Coupled with that are a few other reasons.
Consistently high quality is one of the more prominent. The company's products have almost always over-performed when compared to alternatives.
That's been especially the case within its price range. Though some alternatives will outperform it, these will often be much more expensive.
The Ryzen 5 3600 is a budget-friendly CPU that offers a decent amount of power. That's made it appropriate for gaming rigs, alongside multiple other builds.
As a result, it's continued to be popular since its release.
Is the Ryzen 5 3600 good for gaming and streaming?
Everyone builds their gaming rig for a specific reason; we know we do. If you plan on gaming and streaming, then you'll need to focus on a few things.
While there's a wealth of options that can be great for this, just as many mightn't be. You'll need to know which is which.
With the Ryzen 5 3600, you shouldn't have anything to worry about. The CPU is one of the more recommended options for gaming and streaming.
That's especially true in its price range. For what you'll pay for it, you could say that it's somewhat overpowered.
Most of this is geared toward gaming. It'll be perfectly optimized to let you game and stream simultaneously.
Conclusion
When you're looking for an AMD Ryzen 5 3600 review, you'll want a lot of information. You'll need to know whether the AMD Ryzen 5 3600 is any good, after all.
With its integrated graphics, peak overclocking speeds, cache capacity benefits, and comparison to gaming benchmarks, it certainly can be. If you're looking for a low price excellent performance option, you should consider this one.
That's especially true for small form factor enthusiasts who want a good price to performance ratio. The fact that the Ryzen 5 3600 comes from a leading digital publisher adds to that.
In depth reviews often seem to overlook that part. AMD knows what it's doing when it comes to quite a few things, especially its integrated graphics and basic underlying features.
That's on show with the AMD Ryzen 5 3600. While there could be some drawbacks, such as a stock cooler and mid range processor, there are more than a few benefits to compensate for that.
For such a low price, the CPU packs quite the punch. It's AMD's drastic improvement on some of its previous offerings.
With the Ryzen 5, there shouldn't be anything stopping you from building a high-quality gaming rig. Though there's room for improvement, it's a great option for someone on a tight budget.
Also Read:
Important: The images used in the post are taken from Amazon and stock photo sites (Flickr, Pixabay).
Last update on 2023-09-25 at 16:57 / Affiliate links / Images from Amazon Product Advertising API