Water is a crucial part of any living being. Yet most people and especially in urban places drink water contaminated with fluoride and other dissolved contaminants.
Whether consumed in high or small amounts, these contaminants can exceed the recommended daily intake, which could lead to serious health problems such as dental fluorosis, skeletal fluorosis, thyroidal dysfunction, and more.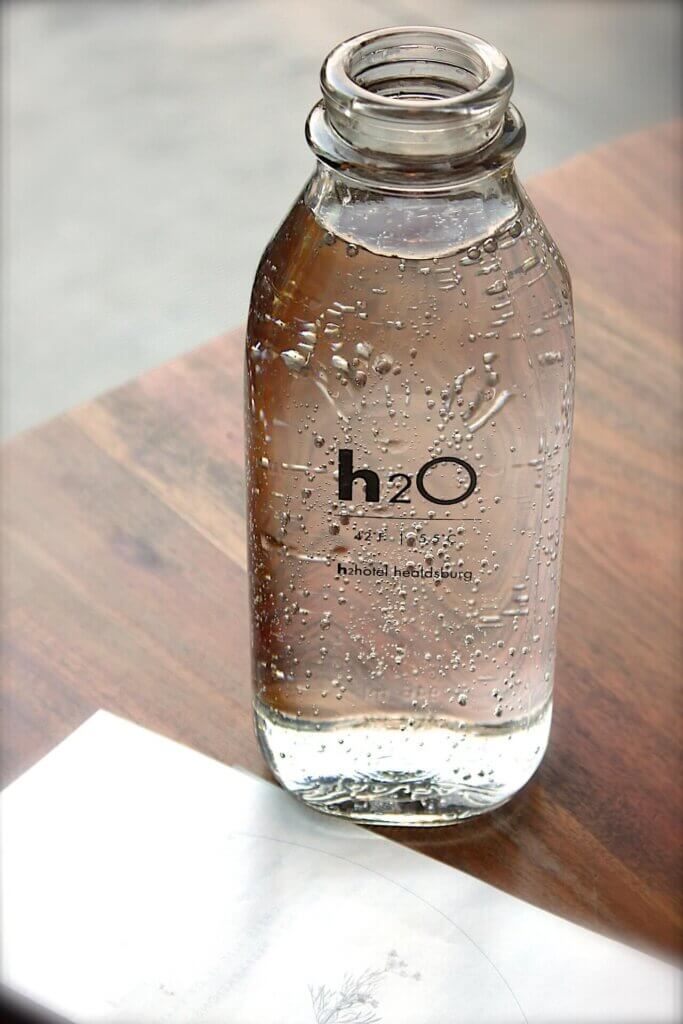 But this should not get you all worked up. With a fluoride filter, you can remove fluoride from your tap water.
Normally, people ask – Do water filters remove Fluoride?
Not every water filter will remove fluoride. It depends which filter you are using.
In this article, we will look at the best water filters that remove fluoride.
But before we dive in, let's have a clear overview of what fluoride is, and also answer a few questions about water filters.
What is fluoride?
Fluoride is a naturally occurring compound, often found in mineral rocks. The compound dissolves in water without changing the color, taste, or smell.
So, is fluoride bad for you?
This is one of the most controversial questions. Nevertheless, studies prove that a small percentage of fluoride in water plays a vital role in preventing tooth decay, which is why most local authorities introduce it to the local supply.
While the amount of fluoride added is considered safe, over-exposure can lead to austere health problems including thyroid dysfunction and fluorosis.
Note that fluoride does not cause a bad taste in drinking water. It should, therefore, not be confused with chlorine that causes most of the unpleasant smell in the water.
That said, let's look at our top fluoride water filters.
---
Best Fluoride Water Filter: Our Top Picks
No products found.
Made by APEC, a US-based company, the ESSENCE ROES-50 is undoubtedly one of the best residential reverse osmosis (RO) drinking water filtration systems.
No products found.
First off, the ESSENCE ROES-50 is a budget under the sink water filter system for residential homeowners. However, despite it being a cost-effective option, this water purification system is very efficient.
It uses a 5-stage RO system with double carbon blocks that increase contact time for assured water purity. This helps in the production of purified water that's 99 percent free of contaminants including fluoride, chlorine, odor, taste, lead, arsenic, and other dissolved solids usually found in water.
Along with that, this state-of-the-art filtration system has a production capability of up to 50 gallons of clean water per day. It also reduces wastewater production by a 2:1 ratio.
What you'll love about APEC filters is that they are very easy to install and are engineered to last longer. The recommended replacement period for stage 1, 2, and 3 filters is around 6 months while that of stage 4 (RO membrane) and stage 5 is 2 to 3 years.
Pros
Comes with a 100 percent lead free faucet
Competitively priced
The system is very easy to install
Excellent customer service
Very efficient: removes up to 99 percent of contaminants
Cons
The drain saddle is cheaply built
Check Price on Amazon
---
The iSpring RCC7 is an under the sink fluoride water filter that delivers exceptional performance. It's a cost effective option and a bit more of a permanent solution compared to filter pitcher products.
No products found.
For one, the unit is compact to fit under a standard kitchen sink and is easy to install for anybody with basic DIY skills. All you have to do is follow the instructions or watch the helpful video tutorials online. In case of any problems, you can contact iSping's customer support.
Away from that, the iSpring RCC7 employs an NSF certified and tested 5-stage reverse osmosis filtration system. This means that the water moves via 5 different filters before it drains into the tank.
Each of the five filters is specialized to remove different sized particles. This results in the production of safe and healthy water that's 99 percent free from waterborne pathogens, fluoride, and other potentially harmful chemicals.
What's more, this unit can cleanse up to 75 gallons of fluoride free water in a day. Filter replacement should also be done frequently depending on the capacity of water usage in your home.
For stage 1 to 3 filters, replacement should be done in 3 to 6 months, while stage 4 (reverse osmosis membrane) should be done after 2 or 3 years. The recommended period for Stage 5 filter is 1 year.
Pros
The reinforced transparent housing allows you to view the contaminants being removed
The system is leak free
The system is easy to install
Great customer service with live phone support
Replacement filters are cheap and available
Check Price on Amazon
---
Not all brands deliver what they advertise, however, this water filter pitcher from Aquagear lives true to its promise.
No products found.
Made in the USA, this filter is engineered with durability and sustainability in mind. Firstly, it is made from 100-percent BPA free plastic. Alongside that, the filter materials are approved by the FDA and are 100 percent recyclable.
One of the plusses we found of using this filter pitcher is the durability of the filters. Aquagear filters can last up to four times longer in comparison to those produced by the competition.
Another plus is the effectiveness of the filter in removing fluoride, chloride, and other contaminants in tap water. The pitcher's NSF certified filtration system removes most of the contaminants found in water and retains the useful ones giving you healthy drinking water.
Also, this filter pitcher has a 0.5 gallon capacity or 8 cups and can produce up to 150 gallons of clean healthy water before the filter needs to be replaced.
Pros
Gives contaminant free filtered water
It preserves some trace elements in your drinking water
The filters are very durable
Recyclable
Lifetime guarantee
Check Price on Amazon
---
If you are looking for a water filter that will offer you a bang for your buck, then this filter pitcher from Reshape Water is another best fluoride water filtration option.
No products found.
Made from ABS plastic, this unit is highly sturdy and can handle rough treatment from time to time. The materials are also approved by the FDA and are BPA-free.
In terms of performance, the unit is pretty efficient and uses SGS certified filters. This means that the filters are tested and certified for the efficient removal of fluoride in tap water.
Unlike typical filters, Reshape' filters use slightly complex cartridges. These cartridges use activated carbon, ion-exchange resins, FIR balls, and negative potential minerals and particles.
These filters work in tandem to help remove most of the impurities as well as raise the PH. The filtration process also helps increase the mineral content of water making it beneficial for human use.
This pitcher's capacity is 0.65 gallons and it only takes about 15 minutes to get it full with purified water. According to Reshape Water, filters should be changed after every 75 days or after the maximum filtering capacity of 79 gallons has been reached.
Pros
Fluoride free filtered tap water
Independently tested by industry leaders for quality and safety
Comes with a digital countdown that notifies you when the filter needs replacement
No-spill lid design
Increases alkalinity and pH
Cons
Changing filter may be a bit difficult
Check Price on Amazon
---
If you are looking for a reverse osmosis filtration system that gives great tasting filtered tap water, then the Home Master TMAFC is what you need.
No products found.
With a 7-stage filtration system, this RO system does a pretty good job of removing fluoride and 99-percent of all the contaminants that may be present in your drinking water.
Unlike other filters that use ordinary carbon filters, Home Master uses powerful catalytic carbon filtration media to remove chloramine, a very notorious contaminant. The contaminant is quickly replacing chlorine and it more advanced carbon to remove it.
Moreover, Home Master uses its patented "Full-Contact" re-mineralization system. This unique system helps in balancing the PH level as well as adding some small amounts of magnesium and calcium minerals.
It has a modular filter design that's hard to find in other water filters. In most units, only the water filter can be removed but for this particular unit, both the filter and canister can be changed. This helps in removing the debris and dirt that might be left behind during the filtration process.
It is user friendly and does not require as much tools to change the filters. All the tools needed are contained in the unit therefore no need of looking for or buying other tools.
Pros
Clean, great tasting filtered tap water
Easy change and long lasting filters
Includes a no-electric permeate pump that helps reduce wastewater by 80 percent
Comes with all the necessary accessories for DIY installation
Five-year limited warranty
Cons
Expensive than a basic water filter
Check Price on Amazon
---
If you are looking for a water purifier that offers you the best value for your money, then look no further than the Mega Home countertop water distiller.
No products found.
As the name suggests this is a countertop water distiller and a high-quality one. Most of its components are made out of stainless steel including the interior. This helps in ensuring that water does not touch the plastic during the filtration process. Instead, the filtered water collects in a glass container.
The distiller takes roughly 5.5 hours to distill one gallon. This implies that you can collect up to 3 gallons of purified, fluoride free water.
The unit turns itself off automatically once done. It also comes with a one-year warranty and a set of 6 filters which you will be able to use for a considerable amount of time.
Pros
Clean, fluoride and chlorine free water
Simple and durable. Comes with a stainless steel interior
Eliminates single use plastic
Eco-friendly
1-year limited warranty
Check Price on Amazon
---
This is a great water filter for everyday use or for camping trips, as it is portable and user friendly. It gives you non-contaminated water.
No products found.
This bottle filters remove up to 99.99 percent of contaminants present in water. It contains a radiological filter that removes any radiological particles present in water.
In addition to the radiological filter, it comes with an advanced filter used for filtering tap water, rainwater, and river water. The bottle is also BPA free and 100 percent compliant with FDA requirements.
It can be able to remove contaminants of up to 757 regular bottles, which is equivalent to 100 gallons of water.
Pros
Great choice for camping and travel
Durable and portable
Eliminates up to 99.9999 of microbes present in water
Very simple to use
Incorporates activated coconut carbon to filter water
Cons
You have to squeeze the bottle when drinking which causes the lid to pop off.
Check Price on Amazon
---
How can I remove fluoride from my tap water?
There are various fluoride removal options. They include:
Distillation:
This is a non-filtration process that involves boiling water and then cooling the steam produced back to liquid using a condenser.
The process is very effective in removing fluoride and bacteria present in water.
However, it is not recommended because it consumes too much energy and produces purified water with zero taste and zero minerals
Reverse Osmosis:
Reverse osmosis is unquestionably the most successful method of removing fluoride from your drinking water.
The process uses an ultrafine semi-permeable membrane to filter out any contaminants present in the water.
The process removes 99 percent of all suspended solids and 95-99 percent of bacteria, organic matter, and the total dissolved solids (TDS). Most household water filters use this method.
Ion exchange:
Although rare, ion exchange is another very effective technology water purification technology.
Unlike reverse osmosis, this technology uses an electrically charged resin to attract both negative and positive minerals.
Intrinsically, this process is not specific to a particular mineral. It, therefore removes all minerals, including fluoride. It is mostly used in industries.
Activated Alumina:
Activated alumina is a solid, porous form of aluminum oxide (bauxite). Unlike ion exchange, activated alumina removes fluoride, selenium, and arsenic from water.
The fluoride removal process is based on adsorption. This means that the fluoride molecules hold on the surface of the activated alumina. Brands such as Berky employ this method.
Wrapping Up
Water filters produce clean and crisp water free from fluoride and other contaminants. Also, the filter will not only remove fluoride but also improve the taste. You can also use a good water softener as well.
We're convinced that the above products are the best fluoride filters in the market. We also hope that this guide will help you make an informed purchasing decision.
No products found.
If you are still confused about which water filtration system you should purchase, we would recommend the ESSENCE ROES-50 from APEC. We chose it as our top fluoride filter for water because:
It delivers a solid performance
It's cost-effective.
It uses an effective RO system filter for removing fluoride
Removes 99 percent of the contaminants
Its filters last long, and the filter is easy to install
Note that when it comes to filtering water, you need to be cautious on the type of filter you choose.
Best Fluoride Water Filters
APEC Water Systems ROES-50

iSpring RCC7 Reverse Osmosis Drinking Filtration System

Aquagear Water Filter Pitcher

Reshape Water 10-Cup Pitcher

Home Master TMAFC Artesian Reverse Osmosis Water Filter System

Megahome Countertop Water Distiller

Seychelle Rad/Advanced Water Filter Bottle
Summary
You must be wondering, do water filters remove fluoride? In this detailed post, we have covered several water filters and budget options using which you can filter fluoride as well.
Last update on 2022-11-27 at 17:25 / Affiliate links / Images from Amazon Product Advertising API