Keeping your high-efficiency appliances in good shape for years in an area with hard water is near impossible. If you don't want to throw a bunch of money on replacement or repairs, you need the best water softener.
This device is designed to remove hardness-causing minerals responsible for that unsightly scale on your faucets, pipes, and ultimately appliance tubes.
Furthermore, too hard water can be bad for your health too, especially if you suffer from urinary tract problems.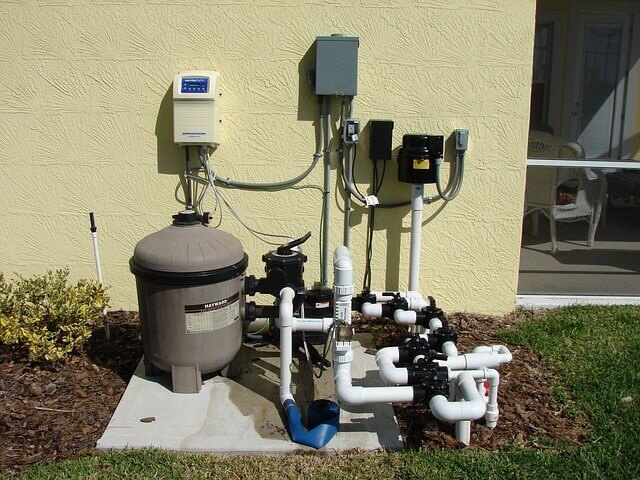 The only problem is finding a water softener that can really remove the minerals in your water.
Luckily, we've done the hard part for you.
We've tested and rated the most popular models out there, and only twelve have made it to our list. Check them out in our detailed water softeners reviews below.
12 Best Water Softener for 2021 – Quick Overview
Types of Water Softeners
Before delving right into the matter and see which is the best water softener system out there, you should first know which are your options.
There are three types of water softeners that do nothing but removing hardness from water, and a fourth option that does slightly more. Here they are in detail.
Salt-free water softeners: Perhaps the most popular type. These softeners use a special kind of filter that requires you to use no chemicals, potassium, or salt to remove minerals from water. While they remove calcium, they also let pass healthy minerals your body needs. However, these softeners have poor performance with very hard water.
Ion-exchange water softeners: Exchange the hardness-causing calcium and magnesium ions with ions of sodium and potassium. They are definitely great for softening water for your appliances, such as washing machines or dish washers, but they are not great if you want to soften the drinking water due to the high levels of sodium found in the water these softeners produce.
Magnetic water softeners: Use magnetic fields to alter the composition of the water by attracting hardness-causing minerals. However, the water will return to its original stage in about 48 hours after trespassing the magnetic field.
Apart from these three types of water softeners, there are also reverse osmosis systems. They are more than water softeners.
These complete filtration systems are usually mounted under your sink, and besides softening the water, they also remove up to 99% of all impurities present in water.
Best Water Softeners for Home – Detailed Reviews
With that in mind, let's have a look at our detailed water softener reviews, so you can pick the one that best suits your needs.
1. Aquasana – Best Whole House Water Softener
This whole house water filter and descaler by Aquasana are more than a water softener. It's a whole house water purification system, as well as the best whole house water softener. Utilizing a salt-free technology, this system does an excellent job in reducing scale build-up on your pipes.
Sale
Undoubtedly, the best thing about this technology is that it won't demineralize your water. This means both delicious drinking water and reduced corrosion on your pipes.
Besides softening hard water, this water purifier also removes contaminants. Ideal for all families, it reduces the concentration of heavy metals such as lead and mercury.
The filter can also remove organic chemicals, including volatile organic compounds, herbicides, and pesticides.
Furthermore, its UV Sterilight filtration kills up to 99% of bacteria, viruses, and parasites, including giardia, cryptosporidium, and E. coli, as well as up to 97% of chlorine.
Fairly easy to install by DIYers, the water filtration system also comes with a professional-grade installation kit comprising bypass valves, bend supports, and brass fittings.
All these features come at a price though, but you'll like that the system can filter up to one million gallons before needing a replacement.
Perfect for any home with hard water and ideal even for those homes getting water from an untested well, this purifier and softener system is undoubtedly one of the best you can grab.
Check on Amazon
A slightly more affordable solution but that does nothing but softening your water; the Fleck 5600SXT is another great whole house system. It utilizes salt to remove hardness-causing minerals and boasts an on-demand valve that saves on the filter's life.
The main thing we like about this softener is that it's digital metered and fully programmable. You can have soft water on demand, which is simply amazing. Thanks to its 64,000 grains capacity, this softener is ideal for big homes.
With fully programmable cycles, the unit gives you all the control you could wish from the last generation softener. It also has a large brine tank with safety float system and comes with easy-to-follow DIY instructions.
The kit comprises AWF filters as well as a lubricant, test strip, and sanitizer pack which includes a USB drive with instructions. Just keep in mind that they are not the most straightforward, and the water softener might last a bit less than expected.
All in all, though, this digital water softener is surely a great pick for bigger homes.
Check on Amazon
Next entry on our list of the best water softener system, the Pentair 80k Dual Fleck 9100 SXT is another excellent choice for a big home. This twin tank system is designed to provide a continuous stream of soft water, as well as soft water on demand.
The water softener comes with five cubic feet of resin and a total of 160,000 grains, so it can quickly and effectively remove minerals from your water. Two mineral tanks and a bypass system ensure longevity, while the safety float ensures smooth operation.
A long warranty of 5 years on the valve and 10 years on the tanks enhances your peace of mind, while the simple, DIY installation means you can have the system up and running in a couple of hours.
If you're not confident enough to install the unit, you'd be pleased to know that you can also opt for expert installation for a small extra cost.
Check on Amazon
The smaller brother of the 5600SXT 64,000 Grain, this water softener is ideal for mid-size houses in areas with moderate to very hard water. A digital on-demand paddle wheel meter can treat up to 12 gallons per minute and services flow rates of up to 28 gallons per minute.
Just like the other Fleck water softener on this list, this one comes with a large brine tank with safety float and has high capacity.
Equipped with all you need for DIY installation, the unit comes with bypass valves and a 1-inch threaded yoke connection. An LCD screen and simple controls make it ideal for the average homeowner.
From the intuitive control panel, you can also check the current system status and error codes. Furthermore, it also gives you indications regarding troubleshooting.
Made in the USA, the unit is backed up by a 5-year warranty for the valve, 10 years for the other parts, and it has been tested to run continuously for 27 years.
Check on Amazon
5. Fleck IRONPRO2 – Best Water Softener for Well Water With Iron
The Fleck IRONPRO2 is undoubtedly the best water softener for well water with iron on the market. It treats up to 18 gallons per minute thanks to its fine mesh resin and large brine tank.
Perfect to use as a whole home water softener system, this combination unit eliminate any red staining from iron alongside the scale. It also removes manganese as well as other potentially harmful minerals.
Ideal for households connected to municipal water, but also those who get water from a well, this water softener comes with all needed for a DIY installation straight out of the box. It is digitally controlled and comes with a 1-inch bypass valve.
The Fleck IRONPRO2 works beautifully for both appliances and faucets. It also regulates its regeneration cycles to reduce water waste. Backed by the same warranty as other Fleck products and coming with a 30-day satisfaction guarantee, this is one of the best water softeners you can grab.
Check on Amazon
Water softeners, especially the whole house systems, can be pretty expensive devices. If you need something to help you deal with hard water but don't really have the funds to invest in a full-size unit, the Eddy Electronic Water Descaler can be a great alternative.
Coming at a price that won't break the bank, this unit uses no salt, and it retains the healthy minerals in your water supply. In fact, the unit doesn't change the water hardness at all. Instead, it emulates soft water on your pipes and plumbing.
Capable of descaling your entire water system, the unit boasts a maintenance-free design and super-easy installation.
This electronic device is also easy to use and is compatible with metal or plastic pipes.
Backed by a 12-month money-back guarantee plus a lifetime repair and replacement warranty, this water softener alternative is environmentally friendly, protects your pipes, and it also improves the looks of your hair and skin.
Check on Amazon
Another system that truly caught our attention is this one from ABCwaters. The brand utilizes Fleck 5600SXT valves and boasts a 64,000 grain capacity. Its premium, fine mesh resin not only softens water, but it also removes iron.
Ideal for households with up to 7 people, this system treats up to 13 gallons per minute. This whole house system comprises two USA-made tanks, both backed by a 10-year warranty, and comes with all needed to be installed straight out of the box.
The installation kit comes with comprehensive instructions and everything you might need to get your water softener up and running.
In fact, it comprises hardness test strips, sanitizer packet, brine line, a silicone lube, and everything else you might need.
If you need a smaller system or if you don't really care about iron removal, you'd also be pleased to know that this water softener comes in different configurations and at smaller prices. Furthermore, you can even opt for expert installation if you feel that it's needed.
Check on Amazon
Another entry from Fleck, this 48,000 whole house water softener and the iron filter is ideal for most homes getting their water from a well. It removes not only minerals and iron; it also deals with heavy metals and hydrogen sulfide.
This water softener has a fine mesh resin design with CanPro KDF 85 Mediaguard which eliminates bad odors and provides moderate iron removal. The system comes complete of all you need for installation, and even if it may struggle to eliminate the odor in the case of high hydrogen sulfide concentration, it is still one of the best water softeners for well water.
Quality components, including a stainless steel bypass and brine tank with float assembly, ensure the durability of the assembly, which is guaranteed for 10 years. Furthermore, the valves are backed up by a standard 5-year warranty.
The system uses a flow meter to measure how much water is used and the regeneration needed; this intelligent system reduces water waste but also the consumption of salt, ultimately reducing maintenance.
Easy to install by yourself, the product also benefits from expert installation and comes at a price that won't produce too big wallet damage.
Check on Amazon
More than a water softener, the Express Water is a whole house water filter developed to improve the overall quality of your drinking water. This unit removes most contaminants, including scale building minerals, but it wasn't developed to soften water.
Sale
However, that's a nice addition to the countless qualities of this product. To begin with, it is ideal for both municipal and well water supply. It can remove chlorine, rust, copper, chromium, odors, and a wealth of other potentially harmful chemicals.
Besides, the filter can also kill bacteria, viruses, and fungi, preventing you from getting sick if you source water from untested wells.
Super easy to mount, the filter attached directly to the main water pipes and provided pure water to all your faucets. What we like best is that it doesn't interfere in any way with the water pressure.
Quick and easy maintenance are two other advantages to take into account. This system boasts a simple filter swap and a clear first stage housing that allows you to monitor the filers and see when it's the time to change them. No doubt, the best water softener system for those who need more than just a water softener.
Check on Amazon
The On The Go OTG4-DBLSOFT is the best water softener for those who want to make sure their RV's pipes are kept in the best conditions. This unit is small, compact, and portable, designed specifically for those who enjoy life on the go.
Small enough to carry with you but also cheap enough to appeal to homeowners on a budget, this unit has the capacity to soften up to 1600 gallons of water.
Ideal to use anywhere you are, the unit utilizes common table salt to regenerate, and reduces the hardness of the water with approximately 40% compared to other portable water softeners on the market.
Besides the space-saving design, this water softener features interesting characteristics including a top handle for easy carrying, largemouth opening for simple salt adjustment on the go, swivel hose inlet connection, and travel friendly cap and plug.
Built for quick and simple regeneration, the unit is ideal to use in all environments. We also like that it uses a standard garden hose connection; it requires no tools for installation and no electricity.
Coming at a price that won't break the bank, this is undoubtedly the best water softener system for RVs and small homes.
Check on Amazon
If you're not so concerned about your pipes or appliances but would like to avoid the dull hair caused by hard water, perhaps this shower filter water softener by PureRite could be the one you were looking for. It's also extremely cheap, another good reason to invest in it.
Designed for people with sensitive skin or allergies, this water softener and purifier installs easily to your shower. Thanks to its universal fittings, it's compatible with all shower heads, including rain style or handheld.
Small but mighty, this unit includes a unique 15-stage filtration process that enriches the water with important elements like vitamin C, nano silver particles, and calcium sulfite. At the same time, it removes heavy metals, chlorine, odor, and sediments, alongside hardness-causing minerals.
Thanks to all these processes, this water softener will vitalize your skin and hair, reduce irritation and eczema, as well as dandruff and brittle hair. Allegedly, the item could also reduce the effects of asthma and bronchitis, although we'd take that with a grain of salt.
Backed by a satisfaction guarantee and really cheap, this is undoubtedly a great water softener for anyone on a budget.
Check on Amazon
The last entry on our list of the best water softeners, this water softener for well water from Aquasure Harmony. It has a simple installation, various sizes, and it comes at an excellent price, considering it's a whole house system.
Sale
Similar to many salt filters on this list, this water softener is very easy to install and use. It comes with an intuitive control panel, digital controls, and LCD screen where you can monitor the unit's activity or alerts.
Easy troubleshooting makes this softener a favorite of many; furthermore, you can choose between on-demand and schedules backwash for optimum regeneration, cleaning, and performance.
The unit is made from corrosion resistant materials and boasts a durable bypass valve. It also comes pre-filled with premium grade resin, rated to treat 32,000 grains of hardness.
This water softener also comes in bigger sizes for larger households; regardless of the size you need, the price is moderate compared with many other options, while the quality of the parts is excellent. No doubt, a softener to consider for your home.
Check on Amazon
Water Softeners Buying Guide & FAQ
Choosing the best water softener for your home goes beyond picking one of the types mentioned at the beginning of this guide.
Not only there are other ways to categorize these units, but you must also assess what size you need and a host of other different features.
In this guide, we aim to shed some light on the matter so you can make an informed decision.
Why Invest in A Water Softener
We already mentioned that hard water doesn't have any bad effect on your health. So, why would you care about getting a water softener then? Below, a few reasons why you need one.
Water Softeners Preserve Plumbing
Untreated hard water won't just build up in your shower or water heater. Eventually, it will clog up the entire plumbing system in your home, and this can lead to big headaches down the line.
As scale clogs up your pipes, the deposits will hinder water flow. These obstructions will eventually cause wear and tear, sometimes resulting in permanent damage to your pipes.
This occurs because the mineral deposits become harder to remove over time due to calcification.
A water softener removes the minerals from your water. This means fewer scales and consequently improved water flow.
Water running freely to your pipes will also reduce water consumption overall, which ultimately translates into overall lower costs on your utility bills.
At the same time, a water softener can also help you reduce the carbon footprint, not to mention you'll have better tasting drinking water.
But most importantly, you'll reduce the chances of having your pipes clogged or damaged, which means lower maintenance costs.
They'll Help You Have Softer Skin and Hair
As we just mentioned, the build-up of scale will slow down your system's water flow. That can affect your shower ritual in more than one way. On the one hand, you'll have to deal with dull water pressure.
Then, even if hard water has no effects on your health, it can surely affect the looks of your hair and skin.
Sometimes, you might even be able to observe the traces of minerals on your skin. The most immediate effects will be visible on your hair, which will become dry and brittle. Hard water may even change its color, making it look duller and fizzier.
It's not only your hair that will suffer though. Showering or bathing in hard water can also dry your skin, making it itchy and irritated.
You can partly solve the issue by applying tons of moisturizer after each bath. Or you could invest in a good water softener, to save yourself time and hassle.
A water softener will help you preserve your hair and body's natural oils, leaving your them smooth and good looking.
They'll Help You Have Cleaner Dishes and Clothes
The scale doesn't affect your plumbing system only. It only builds up on your appliances. That's why they work better and last longer when used with softened water.
Not only investing in such a system will prolong the lifespan of your appliances; hard water can also leave traces on dishes and clothes.
While they will only make your dishes look awful, they can damage your silverware and cause your garments to fade quicker.
Investing in a water softener, therefore, means improving the cleaning efficiency of your appliances. You'll also use less detergent in the long run, which means further savings.
You'll Spend Less Overall Time Cleaning
Even when there is no scale build up yet, using hard water means cleaning up hard water stains from your objects or whipping off white crusts.
If the minerals have already caused a build-up, removing it requires a lot of elbow grease and heavy-duty scrubbing.
All this scrubbing and cleaning can easily be avoided with a water softener system.
Installing a water softener will also reduce the use of harsh chemicals, which is great for both you, your pipes, and the environment.
Also remember that scale can cause permanent damage to fixtures or appliances, which may cost you a pretty penny to repair.
And now that you know why you should invest in a water softener system, here are a few essential things to consider before buying.
Portable vs. Point of Use vs. Point of Entry Water Softener
The first thing to decide when buying a water softener is what type of unit you need. Basically, you can choose from the following three types.
Portable water softeners: Are usually designed for marines, campers, and tailgaters. These are super-compact units that have universal mounts. They can usually attach to a garden hose or similar pipe and soften water in all environments. Because they are designed to be used majorly with untested water, most portable water softeners can also filter water and remove important contaminants including parasites and chemicals.
Point of Use water softeners: These compact units are also portable, but they are designed to be installed at the point of use. Most of them are designed for showers and are ideal for people living in areas with moderately hard water. They won't protect your appliances but will make the water less harsh on your skin as you're bathing or having a shower. The main advantage of these units is their incredibly low price. In fact, most POU water softeners cost under 50 bucks.
Point of Entry water softeners: As their name suggests, are installed at the point where water enters into your home. They are often called whole house systems and provide soft water to your faucets and appliances. Although expensive, these systems prolong the life of your plumbing system, reducing scale build-up efficiently. You won't have to install a POU unit, as all the water in your home will be soft. Despite their hefty price, the POE units are the most popular. In the end, the investment is worth every penny.
Which Water Softener To Buy?
Well, obviously, the answer depends on many factors. If you don't live in an area with hard water but travel a lot, a portable softener is your best bet. If you're looking for the right solution for your home, a point of entry unit may benefit you more than a point of use.
In fact, a whole house unit will protect all your pipes, saving you money in the long run. However, you will have to sustain a high upfront cost.
Water Softener Size
Properly sizing your water softener is all about matching your specific water use and water hardness to a sufficiently sized softening system that will minimize the use of salt while maximizing soft water output capacity.
The first step in properly sizing your water softener is calculating your daily water softening requirements. In other words, you have to calculate how much hardness your softener has to remove on a daily basis.
Your daily softening requirement is calculated based on the water consumption in your household and hardness of the water in your area. Let's start with understanding the importance of water hardness.
Water Hardness
The water hardness is defined by how much calcium and magnesium are dissolved in the water you consume. This information can be reported in milligrams per liter or grains per gallon, depending on where the test is performed.
For easier calculation though, and also for easy understanding, many societies and manufacturers use the grain per gallon (GPG) system.
Grains per gallon is, indeed, the industry standard; if you don't know this number but know your water hardness in milligrams per liter, you can simply divide the number by 17.1 to convert it to GPG.
In broad lines, a grain of water hardness is the equivalent of 1/7000 of a pound.
When buying a water softener, knowing the exact water hardness in your area is crucial, as most manufacturers rate their units based on GPG.
Guessing this number may result in an improperly sized system which could either consume you too much water or that will not have the desired efficiency. This is because most units ask you to set the hardness, especially if it's a whole house system.
Another essential thing to know is that this hardness value only refers to hard water containing calcium and magnesium exclusively. If the water also contains iron, you must correct its hardness value by adding 3 GPG of hardness for every 1 ppm or mg/l of iron.
Once you know that it's time to calculate your water consumption.
Water Consumption
The second factor used to calculate your daily softening requirement is the water consumption in your household. The simplest and most accurate way to calculate water consumption is by looking at your water bill.
Suppliers usually tell you the total consumption over a given period of time – usually one or three months. You can simply use these numbers to figure out how much water you consume per day, on average.
If you don't have a water bill, maybe because you're getting water from a well, just multiply 75 gallons per day by the number of people living in your home. You will get a pretty accurate estimation of your daily water use.
Calculate Your Daily Softening Requirement
That's easy. Just multiply the daily water use by the water hardness, which has been corrected for iron if necessary. This value is your Daily Softening Requirement (DSR). If it's not yet clear to you, here's an example:
Let's suppose the water in your home has a hardness of 10 grains per gallon.
Let's assume now that you're living in a household with two other people. 4 people x 75 gallons per day means 300 gallons per day.
Your daily softening requirement, therefore, is 10 x 300 = 3,000 grains per day.
How to Select the Right Softener
Now, you've used your water usage and local hardness conditions to figure out what volume of water you have to soften per day. But it doesn't end here. Water softeners are sized in such a way to allow for weekly regeneration.
This design keeps the resin bed fresh and doesn't exert excessive wear and tear on the valve. In fact, since the valve only moves when the unit is regenerating, a once-a-week regeneration will make your unit last longer.
But that's not the only good thing about it; regenerating once a week also keeps your water consumption lower. Know that a water softener wastes about 50 gallons during the regeneration process, which could sum up quickly on your water bill.
With that in mind, you'll have to calculate your weekly softening requirement rather than daily. Following the example above, if you need 3,000 grains per day, you would need 21,000 grains per week.
Now that we've got that settled, you might think that choosing a softener with a grain capacity higher than 21,000 should do. But hold your horses, because there is more into it. What manufacturers don't say is that the smaller the softener, the more salt it will use to soften your water.
For instance, a 24,000 grain softener contains 0.75 cubic feet of resin. With this amount, it can still soften your 24,000 grains of hardness, but it would take it huge amounts of salt to accomplish this – more or less 27 pounds.
However, a bigger system, such as 32,000 grains, would use less salt to accomplish the softening.
Such a system uses 1.5 cubic feet of resin, and only requires 36 pounds of salt per regeneration. However, you don't need 32,000 grains, only 21,000.
What nobody will tell you is that if you use only 6 pounds of salt, the system yields a softening capacity of 20,000 grains. So, you will only need 9 pounds of salt to exceed your softening needs.
In other words, even if the system will cost more upfront, it will save you quite a lot of money in the long run.
High Salt-Efficiency Water Softener Guide
If you want to maximize salt efficiency and ultimately save heaps of money and salt, it's essential to figure out how much softening capacity is yielded by different quantities of resin.
The capacities below are based on the highest possible salt efficiency, which means using less salt than the user manual indicates.
| Cubic Feet of Softener Resin | Grains Capacity |
| --- | --- |
| 0.75 | 15,000 |
| 1 | 20,000 |
| 1.5 | 30,000 |
| 2 | 40,000 |
| 3 | 60,000 |
| 4 | 80,000 |
Timed vs. Volume controlled Water Softeners
Next, you should decide whether you want a timed or metered (volume controlled) equipment.
Timed water softeners: Regenerate at timed intervals; usually a week, but you can also set it to regenerate every other day if you want to. However, these units tend to waste more water because they often regenerate before the resin has been exhausted. Furthermore, if the resin is exhausted earlier, due to having guests or a temporary higher consumption of softened water, your home will be left with hard water until the unit will go through the programmed regeneration cycle.
Volume water softeners: Also known as metered softeners, don't schedule regeneration cycles, but rather measure the amount of water flowing through the unit and start to regenerate when they detect that the resin beads are exhausted. These units will require you to input the water hardness, and that's where it becomes important to know that number. However, these units are much more efficient than the timed ones. On-demand softeners can be electric or non-electric. Electric ones are the most popular, as they save you a lot of the hustle and bustle of replacing valves regularly.
On Demand vs. 24/7 Softening
Next, you should decide whether to get an on-demand unit, which usually has only one brine tank or a 24/7 softener which has two tanks.
To understand which is the best water softener for you, the first thing to understand is that when a single tank softener regenerates, you will only have hard water running out of your faucets.
On the other hand, twin tank water softeners have two brine tanks for a reason. When one regenerates, the other one provides soft water. In other words, such a system will provide you with soft water 24/7.
Although you don't use water in your home 24/7, you do need the reassurance that softened water will be available whenever you need it.
Therefore you need to make sure that the water softener supplies soft water on demand. This is why most single tank softeners are programmed to regenerate when water is not being used, normally during the early hours of the morning.
While this technology will ensure there is always plenty of softening capacity during the day, it can't guarantee that you won't run out of soft water if your water consumption goes up for whatever reasons.
However, these systems are simple and usually less expensive than their twin tank counterparts.
In fact, twin tank units regenerate more frequently. They will ensure that your home has soft water on all occasions, but it will consume more resources in doing so. These softeners are not only more expensive upfront; they are also more expensive to run.
Additional Contaminants Removal
Besides softening your hard water, you might also want to check the overall quality of the water in your area and choose your unit accordingly.
In fact, there are many whole house water filters that will not only soften your water but will also remove contaminants.
Some of the best systems out there can remove up to 99% of chemicals and microorganisms, including fluoride, chlorine, lead, mercury, pesticides and herbicides, volatile organic compounds, pharmaceuticals, viruses, and more.
These units are a great alternative to a simple water softener if you are concerned about the overall water quality in your area or if you get water from an untested well.
Depending on your needs and demands, you can choose from portable, point of entry, or point of use units.
Controls
Most of the modern water softeners come with digital control units that allow you to configure and monitor the daily activity of your equipment. These units are great, as they also give you alerts when it's time to replenish salt, or when there is an issue, and the system needs troubleshooting.
Furthermore, some units can even connect to your mobile devices via apps, so that you can keep it under control no matter where you are.
Some of these units even allow for app control via Bluetooth or Wi-Fi, permitting you to troubleshoot the water softener from a distance.
Flow Rate
Another important thing to check is the flow rate of your water softener. The flow rate tells you how many gallons of water the system can supply per minute.
To understand efficiency, know that a shower needs 2 gallons of water per minute, a dishwasher or washing machine 1.5 gallons, and a faucet needs 1 gallon per minute.
Running any of these appliances or fixtures simultaneously requires adding the water supply demands together, so running the shower and a washing machine at the same time would take 3.5 gallons per minute.
If you want to provide soft water too all these units, you need to buy a water softener with a higher grain rating. A smaller system may need to regenerate more often, which could have a negative impact on energy efficiency and water consumption.
Typically, the number of people in your home will determine how high of a flow rate you need.
If your household only has one member, go for a minimum of 4 gallons per minute (GPM), then add an additional gallon for every person who lives in your household. For example:
2 people = 5 GPM
3 people = 6 GPM
4 people = 7 GPM
Installation and Maintenance
When buying a water softener, the first thing to think about is installation and maintenance ease.
As far as installation is concerned, portable and point of use units are very easy to set up and use.
Nowadays, most point of entry units also come with DIY installation instructions and should be fairly easy to install, but remember that you will have to connect these units to your plumbing system.
Unless you want to bring any damage to your unit, it is always a wiser idea to opt for professional installation.
Regarding maintenance, the simpler it is, the more your unit is likely to last. Get a softener with easy-to-change valves and universal components.
Certifications
No matter what kind of water treatment system you buy, we always recommend our readers to look out for NSF/ANSI certifications that substantiate a manufacturer's performance claims.
Standard 44 was established for caution exchange water softeners and designed to lower the hardness from private or public water supplies which are regenerated with potassium chloride or sodium.
Practically, this standard gives you peace of mind that your water softening system is of high quality and safe to use.
The standard defines:
Structural integrity
Material safety
Accuracy of the brine system (salt efficiency and water consumption)
Reduction of hardness
Rated pressure drop
Reduction of specific common contaminants (e.g., barium and radium)
The minimum requirements needed to earn a certification awarded by a nationally accredited laboratory are:
The system must reduce water hardness with a minimum of 3,350 grains of hardness per each pound of salt used (check the grains per pound of salt rating in the user manual)
The softener must not waste more than 5 gallons of regenerated water per 1,000 grains of hardness removed
The pressure must not drop more than 15 psi (103 kDa) at rated service flow
An endpoint of 1 grain per gallon hardness
Information regarding the salt efficiency of a system can usually be found in the user manual or online.
If you can't find this number anywhere, ask the supplier for a performance data sheet.
Keep in mind though that most manufacturers avoid publishing the water waste of their units.
Salt Efficiency Ratings
If you don't know what to look for, know that salt efficiency ratings of a 32,000-grain system may be presented in the following format:
13,000 @ 2.6 lbs.
27,600 @ 8.3 lbs.
32,000 @ 14.1 lbs.
These numbers indicate how much salt the softener uses at full regeneration (14.1 lbs for regenerating 32,000) and partial regeneration (2.6 lbs for regenerating 13,000 grains respectively 8.3 lbs for regenerating 27,600 grains).
Another certification to look out for is the WQA Gold Seal.
What does the grain capacity of a water softener mean?
The rated capacity of a water softener refers to the maximum number of grains of water hardness the unit can remove before needing regeneration. In simple words, it refers to the system's efficiency.
How is the water hardness measured?
The hardness of water is typically measured in grains per gallon (GPG). One grain of water hardness is equal to 1/7,000 pounds of mineral found in water.
The municipal water supply could also measure water hardness in milligrams (mg), liters (L), or parts per million (ppm). One GPG is equal to 17.1 mg/L or 17.1 ppm.
How do I determine my water hardness?
You can either call your water supplier if you use city water or purchase a water hardness test kit. You can use a TDS meter to know the total dissolved salts in the water. Water between 40-100 TDS is considered good to drink.
How do grain capacity and water hardness impact my water softener purchase?
To determine the appropriate size of a water softener for your home, just multiply the number of people in your house by the gallons of water they use each day (the average is approximately 75 gallons per person per day).
Multiply this number by the grains of hardness in your water to find out how many grains of hardness you need to remove each day.
Then, search for a water softener with a rating that can handle the desires load. As an example, most four-person households use a 32,000-grain unit.
What is the regeneration process?
As your system softens the water, the resin bed inside the brine tank becomes coated with hardness particles. When this happens, the softener goes into a regeneration cycle.
During this regeneration, the salt in the tank is mixed with incoming water to clear the resin beads of these hardness particles.
After regeneration, the unit is ready once again to provide a steady stream of soft water to your home.
What kind of salt should I use for my water softener?
A clean pellet or nugget-style salt is recommended. Other types of salt are also available for specialized applications. The best thing to do though is to consult the user manual and see which type of salt the manufacturer recommends.
Does the waste water from the softener harm my septic system?
No, the water softener's waste water will not affect the operation of a septic system or drain field soil percolation.
How much water does each regeneration cycle need?
It depends on how large your system is; in broad lines, a system can use about as much water as it takes to wash a load of laundry.
How much electricity does a water softener use?
Most water softener on the market are energy efficient and use more or less the same amount of electricity as a digital alarm clock.
Our Verdict
Finding the best water softener on the market takes more than choosing a favorite unit. Which is the best softener for you will ultimately depend on your needs. Nevertheless, the best water softener, according to us is the Fleck 5600SXT 64,000 grain capacity.
This whole house water softener is ideal for most homes. It won't remove other contaminants, but if you only want to soften water, this comes at a more than attractive price.
Check on Amazon
This on-demand softener is also simple and easy to use and install. It has only one brine tank, which means lower overall costs on your water and electricity bill, and at the same time, it comes with a fully programmable digital meter.
Due to its 64,000 grain capacity, this unit is also ideal for big homes with 7+ members. Thanks to its fully programmable cycles, you can also have as much control as you want over when your unit should regenerate.
Like most water softeners on the market, it comes with all you need to mount it straight out of the box, and it also includes an instruction manual. Expert installation is also available for a small extra cost.
This system might not be perfect for all homes. Nevertheless, it can satisfy most homeowners, that's why we truly recommend it.
Best Water Softener Reviews
Aquasana Whole House Water Filter and Descaler

Fleck 5600SXT 64,000 Grain Water Softener

Pentair 80k Dual Fleck 9100 SXT

Fleck 5600SXT 48,000 Grain Water Softener

Fleck IRONPRO2 Combination Water Softener Iron Filter

Eddy Electronic Water Descaler

ABCwaters 64k-56SXT-FMABC Water Softener

Fleck 48k 5600sxt Iron Pro Eradicator

Express Water Whole House Water Filter

On The Go OTG4-DBLSOFT-Portable RV Water Softener

PureRite Shower Filter Water Softener

Aquasure Harmony Series Whole House Water Softener
Summary
Still worried about drinking safe un-adulterated water, we have covered the best water softeners which you can use to treat the water at your home and office. The water softeners that we have covered help you to treat well water, water with excessive iron and mica and other solid debris.
Must Read
1. Check out
this post
on whole house surge protectors.
2. Discover the
latest kids kitchen sets
that will help your kid to understand the kitchen etiquettes.
Last update on 2023-09-26 at 14:25 / Affiliate links / Images from Amazon Product Advertising API