Does a good night sleep feel like an imaginable dream to you?
Do you spend lots of minutes or even hours before catching your sleep?
Or, how many times do you have to wake up in the middle of the night to check up on your kid because he cannot sleep well on his own?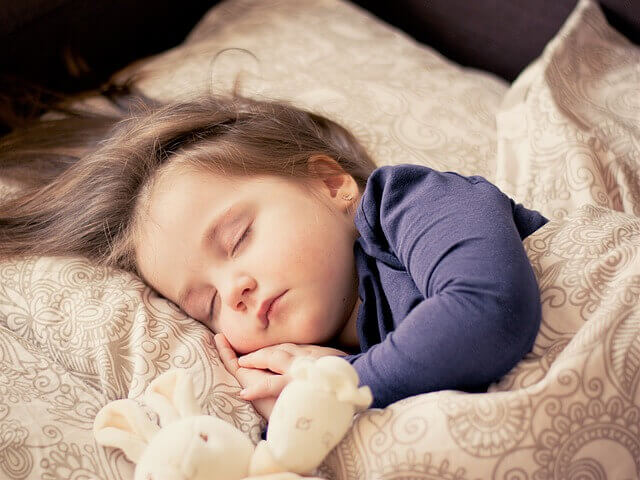 The answer to the above questions lies in purchasing a good sensory weighted blanket. Weighted blankets offer Deep Touch Therapy since they have Deep Touch Pressure (DTP).
DTP helps release serotonin that helps regulate the brain. They also calm your nervous systems and can be used during the day and night.
This article will help you understand what a weighted blanket is and its effects on your body. It will also highlight if it can be used by people with anxiety and troubled sleep.
For a detailed sensory weighted blanket review, we have carefully selected two best sensory blankets that have proved to really help in sleeping well at night. They have also received positive feedback from users and we guarantee they will not let you down.
The main highlight of these blankets, they can be even used by your kids. Also, these blankets have also helped kids suffering from autism to calm their nerves and improve focus.
We have already covered in detail about weighted blankets for older age group, this post will mainly cover two amazing Sensory weighted blankets that will mostly help kids to sleep well at night.
Looking for a sensory blanket for your kid? Look no further. Harkla Company has designed this weighted lap blanket with your child in mind.
The Sensory weighted lap pad is designed to suit kids with autism, sensory disorders, and attention deficit hyperactivity disorder (ADHD). Weighing 5 pounds, the blanket is durable and easily portable.
When faced with anxiety and stress, this weighted lap blanket works magic. It has an immediate calming effect the moment your child places it on his lap.
Also, you can use it for a kid with sensory processing issues. When placed on the lap, it helps the child remain calm and focused despite being in a stressful learning environment.
The material used on the lap pad is Minky fabric which is not only soft to rub on but also dotted. It is compressed for a weighted feel and this makes it more calming.
Besides, it is well stitched to last longer. Since kids throw tantrums and in effect damage things, this sensory blanket is built to endure this.
The Sensory weighted pad is lightweight and is easily portable to and from the classroom. You can also use it in car rides, trips or any other stressful situation.
As much as the blanket is designed for kids, it is helpful for adults too. It is recommended for adults suffering from anxiety and trauma. Pregnant women can use the lap pad too.
Despite its compressed weight, cleaning the sensory blanket is pretty easy. Some cold water is enough then let the blanket tumble dry or hang it outside to dry. The Minky fabric stays soft despite numerous washes.
Included in the package are 3 eBooks that are meant to help you understand and handle your kid well. One book discusses on the best toys to work with autistic kids, another showcases how to best improve autistic symptoms while the last one explains about how to meet a child's sensory requirements.
Did you know that 1% of sales made by Harkla on these sensory blankets are donated to the University of Washington Autism Clinic? Purchasing this sensory lap pad is another way of giving back to society.
Pros
Very comfortable
Lightweight hence portable
Easy to clean
Comes with 3-ebooks
Great for pregnant women too
Check Price on Amazon
Change your nights from tossing and turning to a calm, peaceful night with the Sensory Scout Sensory Compression Blanket. Made for a queen-sized bed, this blanket will keep you comfortable the whole night.
The Scout Sensory blanket can be used by both preschool kids as well as adults. This weighted blanket provides deep relaxation and hugs tightly during the night. When tossing and turning, the blanket still retains its deep calming effect.
For little sleepers, the Sensory Scout compression blanket offers more compression to the shoulders and feet, unlike other sensory blankets. Ensure the blanket wraps around tug-resistant corners. This way, it offers sensory support that is vital for good night sleep.
When used by kids, the blanket creates a soothing pocket that makes a child feel safe. Also, it helps a kid sleep through the night without any assistance which in turn helps you to sleep well too during the night.
The compression blanket is both lightweight and breathable. It can be used at home or you can pack it when traveling.
The blanket can be washed by hand or machine. Made from a soft, gentle fabric, the blanket is easy to clean.
There are multiple sizes available from Sensory Scout to suit your personal needs.
Pros
Lightweight
Breathable
Machine and hand washable
Very soft and comfortable
Available in multiple sizes
Check Price on Amazon
Frequently Asked Questions
Q1. What is a Sensory Weighted Blanket?
Ans: Just like the name suggests, sensory weighted blankets are heavy and filled with disc, glass, beads, pellets or other materials. These blankets have a tremendous effect on people with anxiety and insomnia.
Known for its therapeutic purpose, the blanket offers a warm, cuddling environment that makes you feel secure.
Instead of using pills to get sleep or calm your anxiety, this remedy will effectively help you eliminate your worries. With Deep Touch Pressure, the blanket improves the duration and quality of sleep.
Q2. Do weighted blankets help with restless feet?
Ans: Yes. People with Restless Leg Syndrome suffer from itchy, creepy crawling, and pricking sensation. However, weighted blankets offer relief since they compress the legs. They offer a gentle and steady hug on your legs.
Besides, weighted blankets help release a neurotransmitter that helps calm down your brain during the night. This way, you will enjoy a peaceful calm night instead of a troubled restless night when the Leg Syndrome kicks in.
Q3. How does a weighted blanket help with sensory issues?
Ans: For a clearer understanding, people with sensory issues have slow reception to stimuli or a heightened one. A person with a heightened perception may find any noise as too loud whereas a person with slow reception may not feel his arm getting burnt by hot liquid until it is too late.
Whether suffering from Autism, pervasive developmental issues, and attention-deficit hyperactivity disorder, weighted blankets provide and calm and gentle environment to the user.
The blanket offers firm yet gentle pressure to the user, also known as Deep Touch Pressure. It is a self-soothing therapy tool that helps an adult with sensory issues feel relaxed.
Q4. Do weighted blankets help with anxiety?
Ans: Yes! The warm feeling of being held has a positive impact on anxious people. Weighted blankets provide the same Deep Touch Pressure that is needed to reduce and eliminate tension.
Besides, the brain releases serotonin when certain parts of your body are touched. This neurotransmitter is responsible for regulating sleep and mood patterns. When under the weighted blanket, you feel more calm, relaxed and secure.
Q5. Are weighted blankets good for side sleepers?
Ans: Yes. Your sleeping style should not hinder you from purchasing a sensory weighted blanket. Despite their compressing nature, you can easily turn on either side for good night sleep.
Wrapping up
For a drug-free remedy against insomnia, anxieties, and autism, invest in a quality sensory weighted blanket. It is suitable for both kids and adults.
Research from various institutions has proved its effectiveness in creating a calm, secure and safe feeling to users due to the Deep Touch Pressure. It has also reduced anxiety and increased the hours and quality of sleep.
Weighted blankets are not limited to people with special needs. You can use it for a rejuvenating night sleep!
Sensory Weighted Blanket Reviews
Sensory Weighted Lap Pad for Kids 5 pounds

Sensory Scout Compression Blanket for Kids and Adults
Summary
Parents are always in doubt whether they should be using a weighted blanket for their kids or not.
We reviewed different Sensory weighted blankets to know which one are really good for kids with special needs like autism, insomnia and stress.
Make sure you read the detailed Sensory weighted blanket review before making your final decision.
Last update on 2023-09-25 at 20:27 / Affiliate links / Images from Amazon Product Advertising API