If this question keeps popping on your mind, that means you have not made the decision on whether to purchase a Fitbit fitness tracker or not.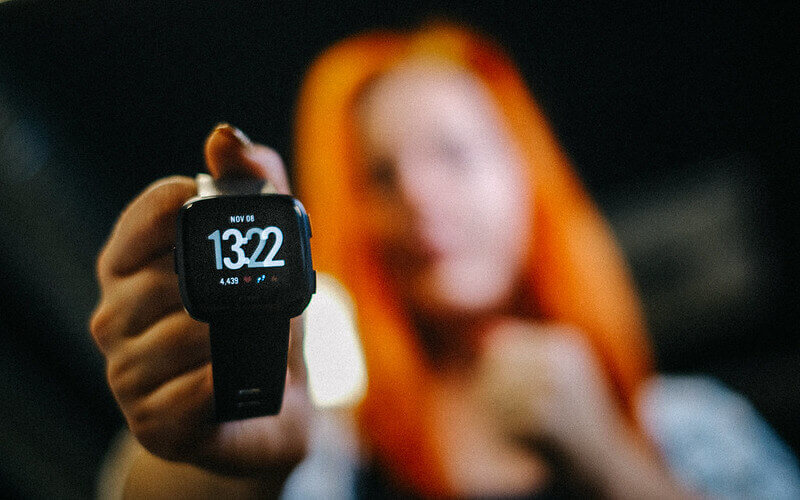 As such it would be rude not to help you understand whether a Fitbit is really worth your money or not.
This article is geared to helping you perceive the facts on Fitbit. It will also shed some light on what you need to know about fitbit as well as review four products from Fitbit that have got great response from the customers.
With that said, this post is a completely unbiased post where we have tried our best to bring in the actual facts about Fitbit and whether or not it would be a wise choice for you to purchase it.
What is Fitbit? Is it worth it?
Fitbit is an American company that specializes in the design and manufacture of fitness bands and accessories to track your heart rate, steps, exercise, sleep quality, and other personal metrics.
With that said, let's get into it.
10 Things you need to know about Fitbit
#1 Offers Accountability
How many hours did you rest well? Did you toss and turn? These questions may be difficult to answer since most times when we are asleep, we do not understand in depth the quality of sleep we've had not unless we wake up feeling terrible and assume we did not rest properly.
This is contrary to sleeping in a Fitbit wristband. It helps you track the hours you had a peaceful rest and the minutes it took to fall deeply asleep. Also, it helps you regulate your sleeping hours to the needed hours as per your health and age.

Besides, it helps you track how many steps you take in a day in a precise number. It would be insane for someone to consciously track the number of steps he has made in a day but Fitbit makes this easier for you.
Moreover, you can easily calculate the number of calories you have burned in a week or a month. Fitbit health trackers are geared towards monitoring your health for fitness purposes.
#2 Offers Motivation
It's always a happy occasion when you achieve any milestone or award in life. This is the same when you reach a fitness goal. Every time a goal is achieved, Fitbit trackers vibrate and this will instil an impeccable feeling.
If your tracker determines that you need to achieve 10,000 steps in a day, you will feel more inclined to achieve this target rather than sit behind a video game, watch a movie or lying lazy on your couch. The tracker would keep you motivated to reach more goals for a healthy living.
The app has achievements badges to inspire and motivate you to reach higher goals.
There are nine different badges that Fitbit offers when one completes a certain milestone:
Lifetime steps badges
Daily climb badges
Daily step badges
Lifetime miles badges
Lifetime floor badges
Fitbit Adventures Badges
Fitbit Group Challenge Badges
FitForGood Challenge Badges
Weight-loss Badges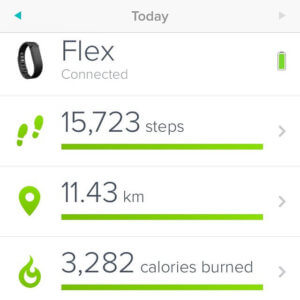 The more you get, the happier you will feel. Truly, Fitbit will not only help you keep fit but will also provide grounds for a happy smile on your face.
#3 The Gadgets are Versatile
Are you worried that your colleagues may note you are trying to work on your weight? With Fitbit trackers, it is easy to blend in without people noticing you are wearing a monitor.
You can easily have the monitor at the gym or at the office. It is versatile and can be worn in almost all places except the bathroom. You only have to remove it when taking a shower or when charging it.
The Fitbit tracker works great as an accessory to both men and women. Kids too can use it while at school without drawing too much attention.
#4 Offers All in One Solution
Most people today have downloaded applications on how to monitor heart rate, what to consume, what amount of water to drink, how many calories to burn amongst others to keep a healthy fitness track. This however is not necessary with Fitbit.
Once you sync the wrist tracker with your smartphone or computer, Fitbit does all this tracking by itself. It will not only track the amount of water you have had but it will also calculate the distance you have covered in a day or week. Besides, it will come in handy during workouts and sleep too.
Here's a quick snap how you can track your breakfast using a Fitbit: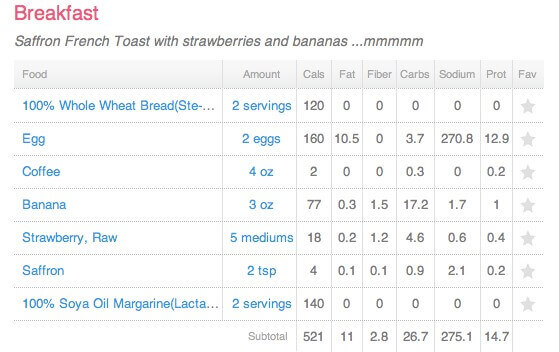 Fitbit is equipped with lots of personal metrics, altimeter as well as OLED to help track your vitals. Some also have a monitor that tracks heart rate for a clearer understanding of your body.
#5 Offers Healthy Friendly Competition
Imagine having to challenge one of your friends into achieving their milestone and vice versa? Well, there is no need to imagine anymore. Fitbit has created a platform where you can join a fitness group with your friends or strangers and motivate one another towards achieving your fitness goal.
Here, your impeccable track can be viewed by friends and you too can view theirs. After a few weeks of challenges, the strangers cease to be unknown and you get to create friendships based on your track performances. Also, there are weekly challenges where the best achiever is crowned the Top Dog Honor.
#6 Unbeatable Technology
Fitbit fitness trackers are equipped with modern technology in every aspect. Fitbit were the fore founders of wireless and automatic syncing and over the years, they have perfected their products. They were also the first company to showcase an open API and their algorithms have always been unique.
Today, Fitbit boasts of producing the lightest and thinness heart rate and GPS devices in the market. Besides, they also produce the leading batteries for fitness trackers that can last five whole days, running both day and night.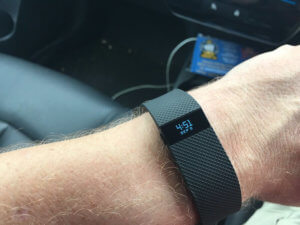 The technology on board are suitable for both the young and old. The synced app can help gauge on what food to eat, the intensity of exercise, or the quality of sleep. Some fitness trackers are waterproof to help you keep track when swimming.
Fitbit trackers have an OLED that blinks your progress towards achieving your goal. An OLED is an acronym for Organic Light Emitting diode.
The OLED is combined with an altimeter that is responsible for sensing any height change, multiple personal metrics as well as monitors for your heart rate.
All these features make it possible to have an accurate picture on how healthy or unhealthy your lifestyle is and will help you make the necessary changes.
#7 Promotes Body Movement
Achieving daily and weekly milestones is not an easy task. Since Fitbit is founded on helping you keep fit in all aspects of life, it creates an achievable goal for you every day therefore reducing monotony.
If you used to spend hours sitting on the couch watching TV or Playing video games, Fitbit gets you on your feet by helping you walk, jog, run, or swim instead.
This way, you get to add liveliness to your life as you enjoy exercising.
Besides, the exercise becomes more of a routine and an obsession to be in check. Assume this, you find yourself short of 100 steps and the day is almost over.
What would you do? Honestly, in this tricky scenario, you would find yourself looking for simple tasks to do so as to accomplish your goal. Funny right?
#8 Privacy is guaranteed
Fitbit does not share your personal information with the rest of the world. Just the little you want known will be made available.
If you do feel like sharing any information about your achievements, goals, and statistics, this will remain private to you. Do not worry that your progress will be showcased to people when you join Fitbit.
#9. You can set up MobileTrack
You do not have to worry about forgetting your Fitbit at home when heading out for work. The good news is that you can use your smartphone through the Fitbit app to track in the interim. Although its accuracy is not as great as that of Fitbit, it will do the basics.
#10 Its easy to find it when misplaced
While the chances of losing something you wear on your wrist are slim, it's not to say that it doesn't happen. Sometimes it can end up in a pile of dirty clothes. When this happens, it's easy to track it.
All you have to do is be within range and sync the device with the Fitbit app. If syncing happens, it means that the device is within the vicinity.
If it does not sync, check your log to identify when the device was last synced. This will help you deduce where you might have last used the device.
With all the above mentioned features, would you still ask if Fitbit is still worth your money? Definitely a big yes!
Best Fitbit Activity Trackers – 2022
No products found.
Fitbit Flex 2 is a fitness wristband designed to fit your daily activities. It automatically tracks your activities ranging from running, jogging, walking, and aerobic work outs.
No products found.
This removable tracker is ultra-thin and easily hides amongst bangles, bands, and pendants. It does not make heads turn and can be worn anywhere and anytime.
Besides, the tracker can be used by people of all ages, both young and old. The Flex 2 comes with two adjustable bands of small and large sizes. This makes it convenient for both kids and adults to wear it comfortably.
The fitness tracker does not have a screen where you can easily identify your daily progress. However, when you sync the tracker to your smartphone, the information is relayed and you can easily track your information.
Fitbit Flex 2 keeps track of all your activities 24 hours a day. When you start walking or jogging, the wrist monitor automatically starts tracking. It measures the steps you have taken, calories you have burned, the distance you have covered, and even the minutes you remained active when exercising.
What's more, the gadget is waterproof. If you love swimming or surfing, Flex 2 will not be a disappointment. It can survive several meters under water without damage.
Besides, Fitbit Flex 2 tracks your sleeping patterns to help you better understand the quality of sleep you are getting. Also, you can set bedtime goals with a reminder to get you to bed and an alarm to wake you every morning.
There are LED lights on the fitness tracker for two purposes. First, they blink when your smartphone receives messages or incoming calls. This way, you will not miss important notifications. Secondly, they show your daily progress towards achieving your goal. This helps to keep you motivated and inspired.
The only setback this product has is that it lacks a monitor screen where you can keep tabs with your daily progress. However, this does not make its results inaccurate.
Purchasing a Fitbit flex 2 will be worth your money.
Pros
Classic and minimalistic design
Comes with lots of accessories
Auto-exercise recognition and sleep tracking
Track your activities all day
Has call and text notifications
Cons
Its very small hence easy to loose
Check Price on Amazon
Are you tired of pressing on your smart watch buttons? The Fitbit versa 2 has inbuilt Alexa, a technology where you ask Alexa to perform a task for you instead of doing it manually.
No products found.
Alexa can help you receive information and news, control other home devices, set alarms and reminders, as well as send and receive text messages. It does all this after receiving instructions from your voice. It is however important to note that a third party app and account may be involved for Alexa to perform well.
Fitbit Versa 2 automatically calculates the steps you've made, floors climbed, heart rate, and calories burned. It has an always on display mode where you can instantly monitor your progress.
What's more, you can control your Spotify app and download Pandora stations. It also comes with several other smart watch functionalities such as wallet-less payment via Fitbit pay and call and text notifications.
Along with that, the Fitbit Versa 2 is more stylish and features some game changing upgrades that were missing in the original Versa smart watch. This includes a 1.6 inches AMOLED screen display that's easy to use even in bright sunlight, a larger battery, and upgraded software. This upgrades have become a major selling point for the Versa 2.
Pros
Sleekly designed tracking watch
24/7 heart rate tracking
Wallet-less payment via Fitbit pay
AMOLED display that's easy to use even in bright sunlight
Has call and text notifications
Check Price on Amazon
The Fitbit Versa is the older and more affordable version of the Fitbit Versa 2. Although it does not have as many features as the Versa 2, it does have sufficient features if you are looking for a decent activity tracker.
No products found.
To begin with, the Versa is lightweight and features a comfortable design that's well augmented by the aluminum anodized body. Its rounded square face, which Fitbit refers to as "squircle" is angled and slightly tapered to add a touch of class and uniqueness.
The screen is colorful and has touchscreen display with a brightness level of up to 1,000 nits. What's more, the tracker comes with a number of smartphone features and fitness tracking capabilities.
Some of these features include text alerts, call alerts, app updates, and calendar alerts among others. Android users can use the Fitbit app to reply to texts, a feature which iOS devices doesn't allow.
Just like the Fitbit Versa 2, the Fitbit Versa is compatible with Fitbit Pay, which allows you to make wallet-less payments. You can also listen to free music thanks to the 2.5GB of the watch's 4GB space that's especially reserved for music.
Best of all, the Versa tracks fitness stats via the company's best lineup, offering you an easy and unlimited access to your daily, weekly, or monthly fitness statistics.
The newest upgrade in this watch is the addition of female health tracking that's available on iOS and Windows. The new feature allows ladies to log period their period and symptoms and get insights about their fertility or possible health conditions.
Pros
Sleekly designed tracking watch
24/7 heart rate tracking
Wallet-less payment via Fitbit pay
The device is water resistant up to 50 meters
Has call and text notifications when phone is nearby
Cons
Issues with software updates
Check Price on Amazon
If you are looking for an advanced fitness tracker that's uniquely styled, then the Fitbit Charge 2 is worth a try. Dubbed as one of Fitbit's most advanced trackers, the Charge 2 comes with a plethora a features that will make every dollar count.
No products found.
For starters, the watch is beautifully designed and features stylish accessory bands which make it look good on your wrist. It also has an OLED display that allows you to see text and call notifications.
One interesting thing about the Charge 2 is that it's PurePulse continuous and uses your wrist to track your heart rate instead of the un-comfy chest strap.
To maximize your workouts, the watch with three simplified heart zones – fat burn, cardio and peak. This helps you to better understand your fitness level and how to better improve it over time.
The GPS tracker is another great feature that comes with the Charge 2. This feature allows you to record runs, biking and weight lifting stats more in real time. It also features SmarTrack technology that automatically recognizes the selected exercise and automatically records on the Fitbit app.
The watch syncs with Android, iOS, and windows devices. It also has a 5 day battery life that ensures that you stay connected throughout.
Pros
Sleekly designed tracking watch
Large OLED display ensures better visibility
Comes with GPS tracking
It automatically records activity stats of Fitbit App
Compatible with iPhone, Android, and Windows devices
Check Price on Amazon
Wrapping up – Is a Fitbit worth it?
The question on whether a Fitbit is worth your money is entirely based on the return on investment it brings to your health.
It is important to note that you are responsible for your own healthy habits and not the device. Therefore, a Fitbit should only be used to offer you the needed support as you embark on your journey to good health.
As such, you need to get a Fitbit device that will be able to offer you the much needed support including stellar fitness features and data to help you reflect on your health.
In our review we found the Fitbit charge 2 to best among the four Fitbit's we reviewed. This is because it's thousands of positive ratings, automatic-wrist based heart rate tracking, OLED display, simple design, and the Cardio Fitness Score.
Fitbit Fitness Tracker Review
Fitbit Flex 2

Fitbit Versa 2

Fitbit Versa

Fitbit Charge 2
Summary
Is a Fitbit worth your money. Yes, it is definitely worth it. We have discussed in detail in how many different ways you can use a Fitbit fitness tracker to track your daily fitness goals.
Last update on 2023-11-23 at 06:49 / Affiliate links / Images from Amazon Product Advertising API